New Webinar Series Untangles Fact From Fiction On ASM Gold Mining
Following the cancellation of OECD's Forum on Responsible Mineral Supply Chains scheduled to take place in Paris this April, Solidaridad and The Impact Facility are pleased to offer an alternative opportunity to bring together professionals from all along the gold supply chain. The two organizations have joined forces to present a series of free webinars, providing a virtual platform on which to discuss important issues surrounding artisanal and small-scale (ASM) gold mining.
At the 14th Forum on Responsible Mineral Supply Chains, the OECD had planned critical debates around counterproductive de-risking actions taken by companies. For example, efforts to avoid certain production regions or to exclude artisanal and small-scale mining from their supply chains.
Our new webinar series will feature experts from leading organizations confronting the issues facing the sector, separating fact from fiction, and discussing where to draw the line between de-risking and overreacting. The Impact Facility and Solidaridad both have over ten years of experience working with artisanal and small-scale gold miners, and will also share their insights about why the sector suffers from a dubious reputation.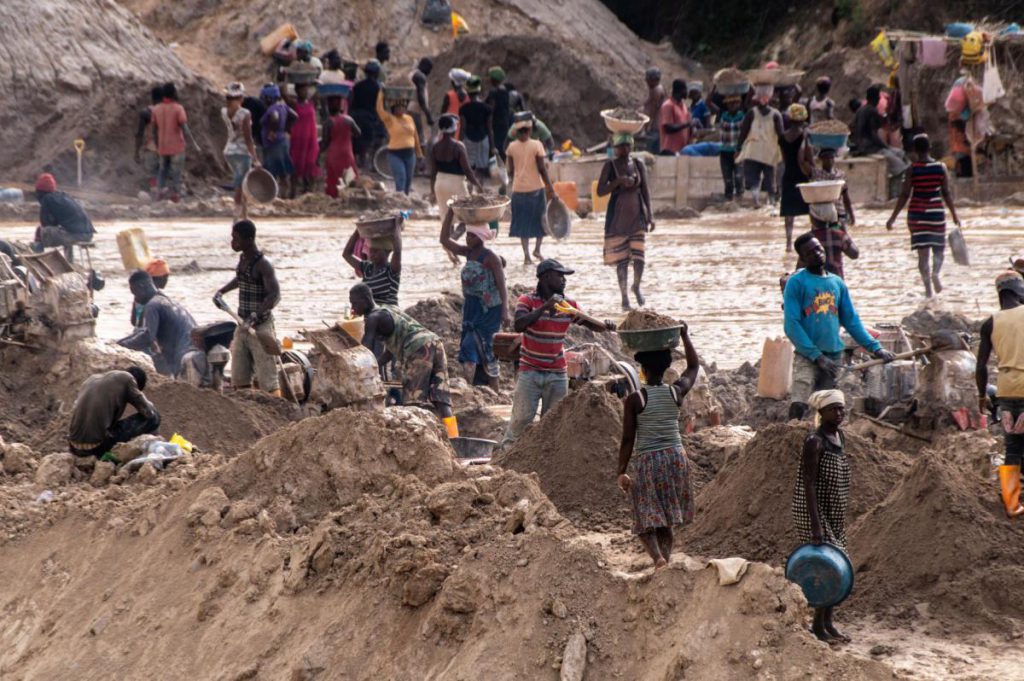 Photo: Obeng mine, Ghana. Credits: Elsa Scholte, 2019
Golden Myths
During ten themed sessions, Solidaridad and The Impact Facility will tackle a range of complex questions in order to debunk the many myths surrounding the sector and improve the understanding of key issues by those who work with, or who wish to invest in, the sector.
With 25 million people around the world working as artisanal and small-scale gold miners, contributing about 15% of the global gold supply (Metals Focus 2019), the sector cannot be ignored. The gold produced by this group has a trade value of roughly 25 billion dollars, offering both a big opportunity for investment, and a great chance to improve the livelihoods of millions.
The webinars are suitable for professionals working all along the supply chain, from gold refiner, trader, jewellery and electronic brands, to impact investors and donors.
Find out more and register to attend our gold webinars.
Don't miss this opportunity to learn more about ASM gold mining and what you can do to work towards a fairer gold industry.
Interested in finding out more about ASM gold? Have a look at our recent blog series with TDI Sustainability and Solidaridad.