Britishvolt joins the Fair Cobalt Alliance to help develop responsible, fair and transparent cobalt supply in the DRC
Today, Britishvolt, the UK's foremost investor in battery cell technologies and associated R&D, has joined the Fair Cobalt Alliance (FCA).
The move is evidence of Britishvolt's drive to be a flagbearer for equality, diversity, inclusion and belonging across its supply chain.
Britishvolt joins brands from across the cobalt value chain including Tesla, Glencore, and Fairphone alongside NGOs and academic organisations at the FCA who have committed to support the legitimisation and professionalisation of artisanal and small-scale mining in the DRC.
Dr Assheton Carter, FCA's Executive Director, comments,
"We welcome Britishvolt to the FCA. The business complements our growing membership and represents the breadth of stakeholders in the cobalt value chain that we are able to bring together.
"It is a bold step for a company starting out to make this commitment – we look forward to seeing how Britishvolt's role in the FCA helps to shape its CSR strategy now and in the future."
Britishvolt believes that collective action and collaboration is essential for a successful energy transition.
Craig Woodburn, Head of ESG at Britishvolt, adds:
"This is a great initiative to be part of. Britishvolt has a very clear and defined ambition to create one of the best-in-class ESG frameworks. By joining the FCA we are aiming to reduce environmental impact, improve working conditions for miners and support action that redirect children to school and education in the Democratic Republic of Congo. BV believes that it's the responsibility of the entire battery industry, including manufacturers, to ensure that everyone involved is treated with respect and given the right opportunities. Collaboration is of vital importance to ensure success for all."
The FCA invites organisations across the cobalt supply chain to join its founding partners to invest in mine improvement, the eradication of child labour and the economic diversification in mining communities.
To find out how you can get involved, contact [email protected]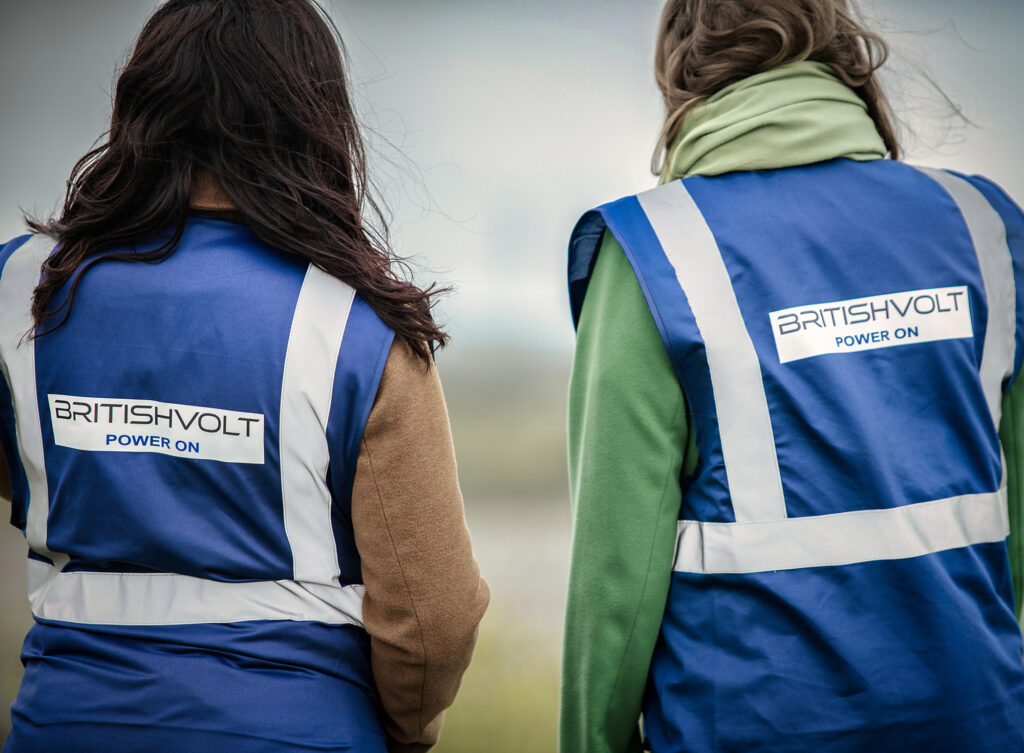 Britishvolt rejoint l'Alliance du Cobalt Équitable pour aider à développer un approvisionnement en cobalt responsable, équitable et transparent en RDC
Britishvolt rejoint l'Alliance du Cobalt Équitable pour aider à développer un approvisionnement en cobalt responsable, équitable et transparent en RDC.
Aujourd'hui, Britishvolt, le principal investisseur britannique dans les technologies de cellules de batteries et la R&D associée, a rejoint l'Alliance du Cobalt Équitable (ACE).
Cette décision témoigne de la volonté de Britishvolt d'être le porte-drapeau de l'égalité, de la diversité, de l'inclusion et de l'appartenance à l'ensemble de sa chaîne d'approvisionnement.
Britishvolt rejoint les marques de toute la chaîne de valeur du cobalt, notamment Tesla, Glencore et Fairphone, ainsi que les ONG et les organisations académiques de l'ACE qui se sont engagées à soutenir la légitimation et la professionnalisation de l'exploitation minière artisanale et à petite échelle en RDC.
Le Dr Assheton Carter, directeur exécutif de l'ACE, déclare,
"Nous souhaitons la bienvenue à Britishvolt au sein de l'ACE. L'entreprise complète nos effectifs croissants et représente l'étendue des parties prenantes de la chaîne de valeur du cobalt que nous sommes capables de rassembler.
"C'est une étape audacieuse pour une entreprise qui débute de prendre cet engagement – nous sommes impatients de voir comment le rôle de Britishvolt au sein de l'ACE contribue à façonner sa stratégie RSE maintenant et dans le futur."
Britishvolt croit que l'action collective et la collaboration sont essentielles pour une transition énergétique réussie.
Craig Woodburn, responsable ESG chez Britishvolt, ajoute:
"C'est une excellente initiative à laquelle nous pouvons participer. Britishvolt a une ambition très claire et définie de créer l'un des meilleurs cadres ESG de sa catégorie. En rejoignant l'ACE, nous visons à réduire l'impact environnemental, à améliorer les conditions de travail des mineurs et à soutenir les actions qui réorientent les enfants vers l'école et l'éducation en République démocratique du Congo. BV estime qu'il est de la responsabilité de l'ensemble de l'industrie des batteries, y compris les fabricants, de veiller à ce que toutes les personnes impliquées soient traitées avec respect et se voient offrir les bonnes opportunités. La collaboration est d'une importance vitale pour assurer le succès de tous."
L'ACE invite les organisations de la chaîne d'approvisionnement en cobalt à rejoindre ses partenaires fondateurs pour investir dans l'amélioration des mines, l'éradication du travail des enfants et la diversification économique des communautés minières.