Safety First; Exploring new approaches to Occupational Health & Safety (OHS) services for Artisanal and Small-scale Mining
In October, The Impact Facility (TIF), Solidaridad East Africa, and the Chambers Federation together with Maxsellote Environmental Solutions Ltd. (MES), successfully delivered three days of training events in Migori County, Western Kenya. The training targeted six of TIF's clients currently benefiting from investment through our lease-to-own programme, and involved 100+ participants.
The training reached mine owners, mine workers, land owners, ASM leaders in Migori County, regional mining officers, top security officials from Migori County, the County Commissioner for Mines, and other organisations operating in the sector.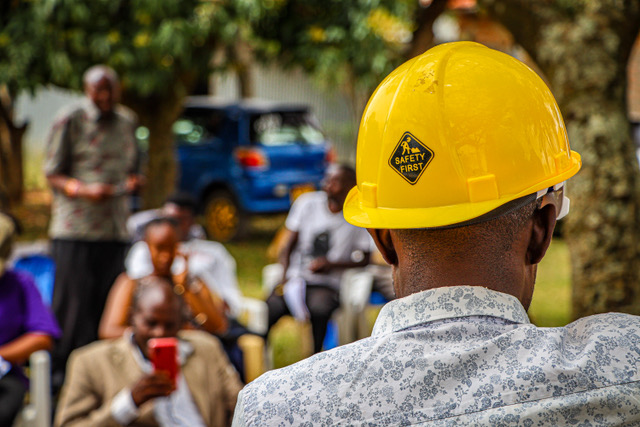 Day 2 of OHS Trainings in Migori, Kenya.
In the last six months, six miners have lost their lives in mine collapses in Migori County, Western Kenya. Every year around the world, thousands of miners die whilst operating underground.
This has to stop. This can be stopped.
The Artisanal and Small-Scale Mining (ASM) sector is infamously associated with inadequate management of Occupational, Health, and Safety (OHS) standards. That mismanagement has consequences not only for the lives and safety of miners, but also for how we engage (or disengage) with ASM. In essence, it becomes a question of responsibility – a core around which we frame "responsible mining" – and even more so, whose responsibility it is to make sure that health and safety standards are taken seriously in mining.
Ignoring a problem won't make it go away. That applies not only to Artisanal Mineral Producers (AMPs) or miners but to any stakeholders involved in the global mineral trade. If we are serious about transforming ASM into a sustainable livelihood and enterprise; we must also be serious about assuming a collective responsibility in assuring that the everyday miner does not face life-risking challenges every time they enter a mine shaft.
At the end of the day, the most important thing coming out of a mine is not gold. It's the people. It is everybody's responsibility to ensure that no lives are lost or at risk in the mineral space we all depend on.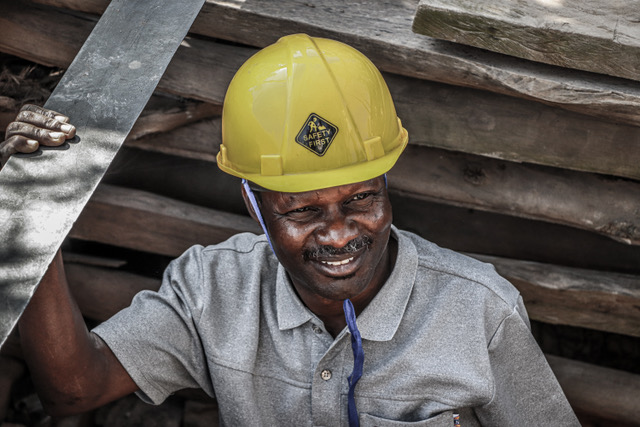 A participant gets an introduction to the Mine Shaft at the training site
What is Occupational Health and Safety?
Kwakazi, Usalama, and Afya – Occupational, Health, and Safety (OHS) Standards enwrap multiple dimensions. It includes workspace safety, dignified health conditions for workers, and adequate environmental management in line with our ESG goals.
In the ASM context, OHS is a cornerstone in sustaining responsible mining practices. Threats to health and safety are many – ranging from unsafe mine shafts, inappropriate blasting practices, and environmental pollution, to exposure to toxic dust and chemicals. In approaching OHS, we must seriously ask ourselves why these issues continue to prevail and how we can work constructively with Artisanal Mineral Producers (AMPs) to mitigate OHS hazards in the immediate future.
As part of the Impact Facility's response to this question – we organised a three-day long series of training events that sought to equip the AMPs with the skills and knowledge to handle accidents, mine rescue, enhancing compliance with OHS, and improving their mining techniques that places health and safety at its core.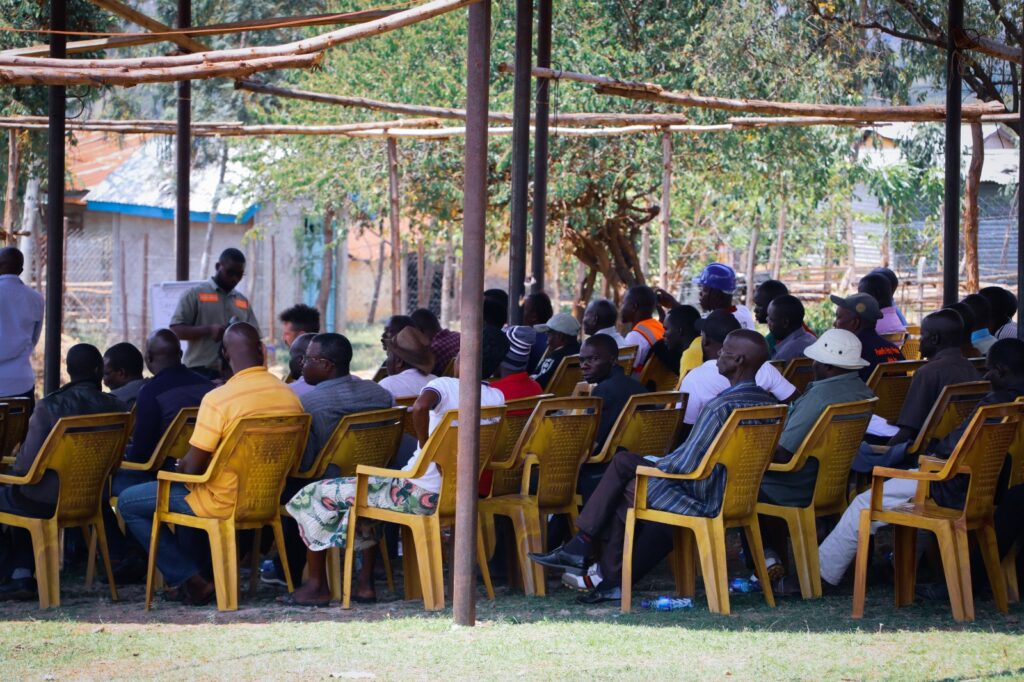 OHS training participants
The Impact Facility's OHS Training
With the proper application of OHS policies in mining operations, risk levels can be substantially minimised. This was the key message articulated by our main trainer from Maxsellote Environmental Solutions Limited (MES) as the training was initiated.
The training content encircled four primary learning outcomes: (a) the provision of a healthy working environment and sustainable mining practices, (b) dealing with risks and rescue operations, (c) understanding health and safety requirements, and (d) the usage of PPE, mine gases, and gases treatment.
The trainees subsequently engaged in multiple workshops, emphasising – in particular – environmental management, and its role in sustaining mine shafts and a healthy ecosystem for miners, communities, and animals, and lastly first aid, mine rescue and accident response, and the importance of Personal Protection Equipment (PPE).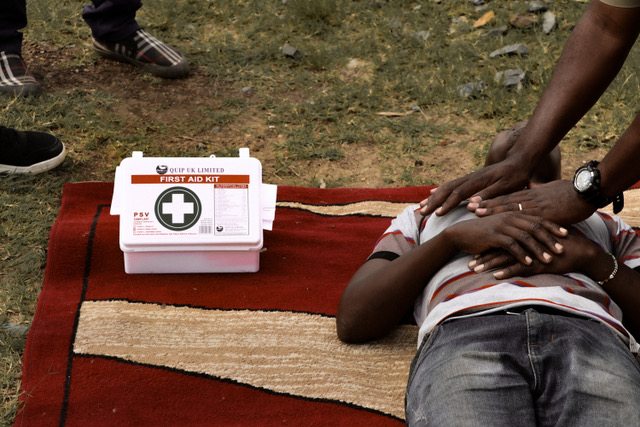 OHS training where miners were trained on First Aid, First Response and Mine Rescue
What is next?
Sustaining responsible OHS practices in ASM requires long-term engagement and participation from all stakeholders. Here, TIF will play a crucial role in championing the necessary change that miners acknowledge is a priority.
With ever-growing expectations for responsible mining, we must be clear to deliver on tangible OHS improvements in the short term as much as for long term ESG performance. The Impact Facility is looking forward to sharing a refreshed, industry-leading approach to OHS support at the World Bank in December – including a novel financing model, fairly balancing financial costs between miners and other financiers.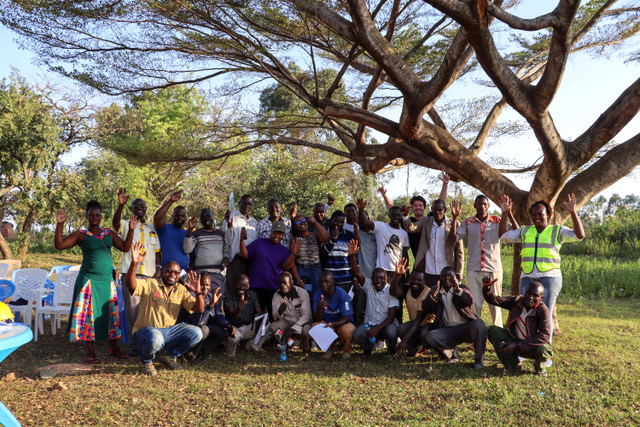 All participants on Day 2 of training