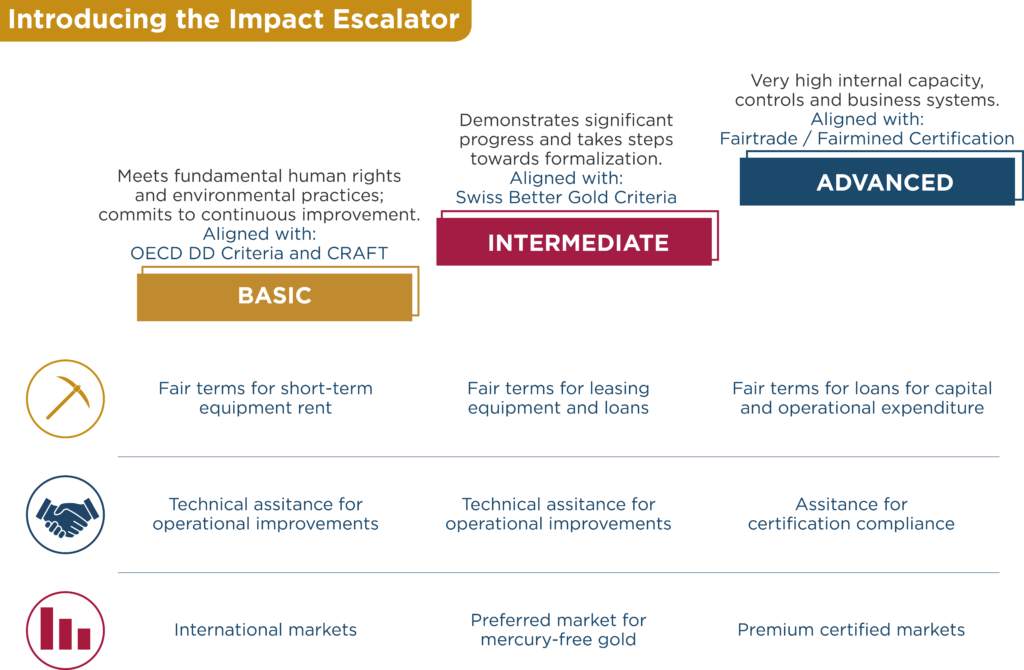 Our ASM Management Handbook is now online
Two weeks ago I had the pleasure to present our Kenyan implementing partners with our completely overhauled ESG Management Handbook providing a step-by-step assessment and implementation guidance of what we refer to as The Impact Escalator. Aligned with all relevant ASM sustainability standards, The Impact Escalator builds on the notion of continuous improvement, favouring progress over performance, and promoting radical inclusivity to drive impact at scale.
Rewarding improvement over time through enhanced service access means offering a real incentive to miners to invest time and effort into adopting best practices. It's a staged approach that leads to building organisational capacity over time rather than overburdening miners prematurely with debt and unreasonable expectations.
Powered by a reciprocal commitment to improvement, fuelled by a business-led philosophy aiming for increased profitability, and driven by a passion to do better and turn mineral wealth into prosperity for mining communities, The Impact Escalator offers a business solution to ASM engagement.
You can download the latest version, freely accessible on our website.
What is new?
The Impact Facility team has been reviewing the previous version of the ESG Performance Criteria and fleshed out detailed assessment guidance and explanations of why we expect mining communities to comply with these expectations. As such the new version of the ESG Management Handbook provides a holistic frame for ASM capacity building. As a next step, we will gather and publish best practice examples and relevant templates through a ASM resource hub that anyone can feed into.
I would be keen to get your feedback or questions regarding the ESG Handbook. Feel free to also share further resources and guidances The Impact Facility can draw attention to.
You can reach me via mail at: [email protected].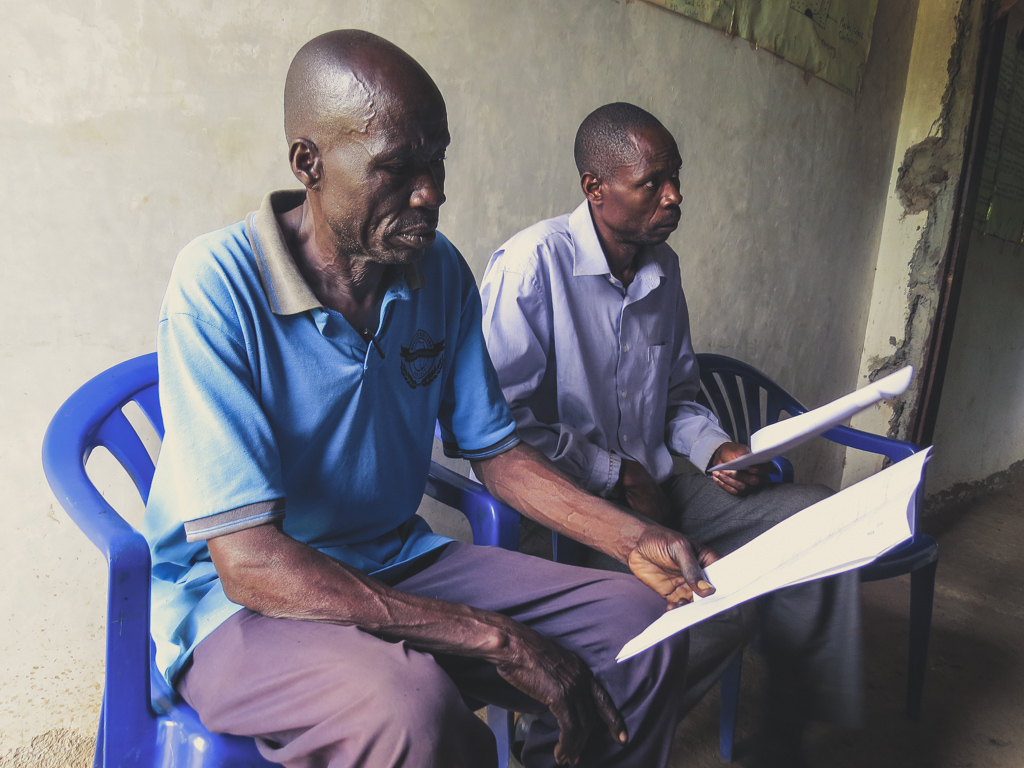 Two workers reading the agreements